Contact Us
HuiGoo Optic Co.,Limited
Mob:+86-013510362835
E-m:sales@huigoooptic.com
Skp:sales@huigoooptic.com
QQ:1732357465@qq.com

Address: 8 floor,jinhua building,Longhua New Street,Shenzhen,China
Products
10G SFP+ Active Optical Cables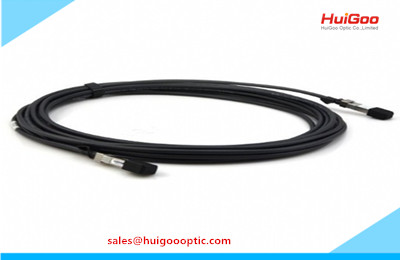 Category: Active Optical Cables
Source: 10G SFP Active Optical Cables
Driver: HuiGoo Optic Co.,Limited
Housing: 10G SFP Active Optical Cables

Inquiry now
or

Send email
We highly appreciate your feedback.
TEL: +86-013510362835
E-mail: sales@huigoooptic.com
Product Details
Contact Form
Recommend Products
10G SFP+ Active Optical Cables
HuiGoos' 10G SFP+ Active Optical Cables are direct-attach fiber assemblies with SFP+ connectors. They are with High Reliability, Low Cost Advantage, and good power consumption performance less than 0.35W.
Our 10G SFP+ AOC(Active Optical Cables) are suitable for very short distances and offer a cost-effective way to connect within racks and across adjacent racks.
Our 10G SFP+ Active Optical Cables' length is up to 300 meters customization options, transmission on OM3 MMF (Gigabit Multimode Fiber). 100% Perfect Compatible with Full Range of Brand Servers, Switches, Routers, PDH / SDH Transmission Equipment, EPON, GPON, 10G EPON, 10G GPON, WDM PON Base Stations,etc.
Low power consumption <0.35w per="" end="" span="">

Electrical interface compliant to SFF-8431

Up to 300m on OM3 MMF

850nm VCSEL transmitter, PIN photo-detector receiver

Operating case temperature 0 °C to +70°C

3.3V power supply voltage

RoHS 6 compliant

Hot Pluggable SFP+ form factor

good EMI performance
10 Gigabit Ethernet

1x InfiniBand QDR. DDR, SDR

High-performance computing clusters

4G and 8G Fibre Channel Applications

Servers, switches, storage,host card adapters and data center
If you are interested for our products, pls feel free to contact us. TEL:+86-013510362835. Email: sales@huigoooptic.com