Contact Us
HuiGoo Optic Co.,Limited
Mob:+86-013510362835
E-m:sales@huigoooptic.com
Skp:sales@huigoooptic.com
Address: 8 floor,jinhua building,Longhua New Street,Shenzhen,China
News
Where to buy best quality and lowest price of sfp optical transceivers?-HuiGoo Optic
Sources: this site Click: Date: 2018-4-8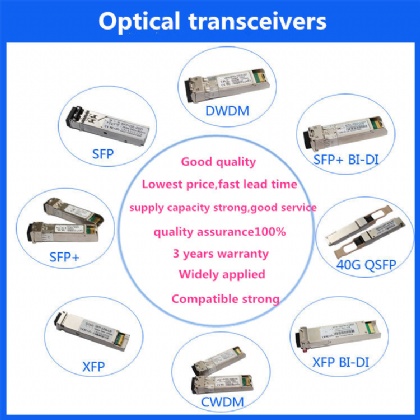 Where to buy best quality and lowest price of sfp optical transceivers?-HuiGoo Optic Co.,Limites can help you .
We are a leading companies in designing and manufacturing of SFPs. Professional production including SFP,XFP, CSFP, SFP+, CFP, QSFP, AOC,DAC With good quality and competitive price, widely applied, shipment in time.

BACK: What is fiber patch cords?-HuiGoo provide good quality of optical patch cords.
NEXT: UK customers' 100pcs 1x2 dual window couplers order had done,we are preparing to shipment,thanks for trust and support.