Contact Us
HuiGoo Optic Co.,Limited
Mob:+86-013510362835
E-m:sales@huigoooptic.com
Skp:sales@huigoooptic.com
QQ:1732357465@qq.com

Address: 8 floor,jinhua building,Longhua New Street,Shenzhen,China
Products
10G XFP 80km Fiber Optic Modules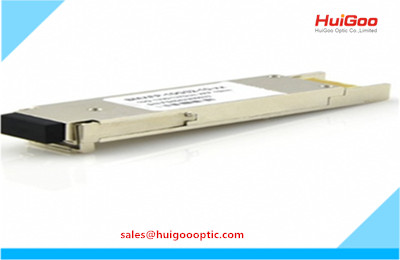 Category: XFP Transceiver
Source: 10Gbps 80km DWDM XFP Optical Transceiver
Driver: HuiGoo Optic Co.,Limited
Housing: 10Gbps 80km DWDM XFP Optical Transceiver

Inquiry now
or

Send email
We highly appreciate your feedback.
TEL: +86-013510362835
E-mail: sales@huigoooptic.com
Product Details
Contact Form
Recommend Products
10Gbps 80km DWDM XFP Fiber Optic Modules
PRODUCT DESCRIPTIONS
HuiGoo XDXX1XL-CD80 is DWDM XFPTransceiver exhibits excellent wavelength stability, supporting operation at100GHz channel, cost effective module. It is designed for 10G DWDM SDH,10GBASE-ZR and 10G Fiber- Channel applications.
The transceiver consists of two sections: The transmitter sectionincorporates a colded EML laser. And the receiver section consists of a APDphotodiode integrated with a TIA. All modules satisfy class I laser safetyrequirements.
The DWDM XFP transceiver provides anenhanced monitoring interface, which allows real-time access to deviceoperating parameters such as transceiver temperature, laser bias current,transmitted optical power, received optical power and transceiver supplyvoltage.
PRODUCT FEATURES
Data rate from9.95Gbps to 11.1Gbps
Wavelength selectableto C-band ITU-T grid wavelengths
Suitable for use in100GHz channel spacing DWDM systems
link length up to 80km
Cooled EML and APDreceiver
XFP MSA Rev 4.5Compliant
Very low EMI andexcellent ESD protection
High transmissionmargin
+3.3V single powersupply
Below <2w powerconsumption="" p="">
Temperature range0°C to 70°C
APPLICATIONS
SONET OC-192&SDH STM 64
CWDM 80km 10G Fiber Channel
DWDM Networks
PRODUCT SELECTION
C-band λcWavelength Guide Pin Descriptions
| | | | |
| --- | --- | --- | --- |
| Channl# | Product Code | Frequency (THz) | Cent Wavelength (nm) |
| 17 | XD171XL-CD80 | 191.7 | 1563.86 |
| 18 | XD181XL-CD80 | 191.8 | 1563.05 |
| 19 | XD191XL-CD80 | 191.9 | 1562.23 |
| 20 | XD201XL-CD80 | 192.0 | 1561.42 |
| 21 | XD211XL-CD80 | 192.1 | 1560.61 |
| 22 | XD221XL-CD80 | 192.2 | 1559.79 |
| 23 | XD231XL-CD80 | 192.3 | 1558.98 |
| 24 | XD241XL-CD80 | 192.4 | 1558.17 |
| 25 | XD251XL-CD80 | 192.5 | 1557.36 |
| 26 | XD261XL-CD80 | 192.6 | 1556.55 |
| 27 | XD271XL-CD80 | 192.7 | 1555.75 |
| 28 | XD281XL-CD80 | 192.8 | 1554.94 |
| 29 | XD291XL-CD80 | 192.9 | 1554.13 |
| 30 | XD301XL-CD80 | 193.0 | 1553.33 |
| 31 | XD311XL-CD80 | 193.1 | 1552.52 |
| 32 | XD321XL-CD80 | 193.2 | 1551.72 |
| 33 | XD331XL-CD80 | 193.3 | 1550.92 |
| 34 | XD341XL-CD80 | 193.4 | 1550.12 |
| 35 | XD351XL-CD80 | 193.5 | 1549.32 |
| 36 | XD361XL-CD80 | 193.6 | 1548.51 |
| 37 | XD371XL-CD80 | 193.7 | 1547.72 |
| 38 | XD381XL-CD80 | 193.8 | 1546.92 |
| 39 | XD391XL-CD80 | 193.9 | 1546.12 |
| 40 | XD401XL-CD80 | 194.0 | 1545.32 |
| 41 | XD411XL-CD80 | 194.1 | 1544.53 |
| 42 | XD421XL-CD80 | 194.2 | 1543.73 |
| 43 | XD431XL-CD80 | 194.3 | 1542.94 |
| 44 | XD441XL-CD80 | 194.4 | 1542.14 |
| 45 | XD451XL-CD80 | 194.5 | 1541.35 |
| 46 | XD461XL-CD80 | 194.6 | 1540.56 |
| 47 | XD471XL-CD80 | 194.7 | 1539.77 |
| 48 | XD481XL-CD80 | 194.8 | 1538.98 |
| 49 | XD491XL-CD80 | 194.9 | 1538.19 |
| 50 | XD501XL-CD80 | 195.0 | 1537.40 |
| 51 | XD511XL-CD80 | 195.1 | 1536.61 |
| 52 | XD521XL-CD80 | 195.2 | 1535.82 |
| 53 | XD531XL-CD80 | 195.3 | 1535.04 |
| 54 | XD541XL-CD80 | 195.4 | 1534.25 |
| 55 | XD551XL-CD80 | 195.5 | 1533.47 |
| 56 | XD561XL-CD80 | 195.6 | 1532.68 |
| 57 | XD571XL-CD80 | 195.7 | 1531.90 |
| 58 | XD581XL-CD80 | 195.8 | 1531.12 |
| 59 | XD591XL-CD80 | 195.9 | 1530.33 |
| 60 | XD601XL-CD80 | 196.0 | 1529.55 |
| 61 | XD611XL-CD80 | 196.1 | 1528.77 |
10Gbps 80km DWDM XFP Optical Transceiver
PDF
If you are interested for our products, pls feel free to contact us. TEL:+86-013510362835. Email: sales@huigoooptic.com